Subscribers get more than our daily featured stories. Join our tribe. It's easy and free!
---
Friday
How To Fix Leggy Seedlings
(morningchores.com)
I realized I neglected my seed starts and ended up with 10 trays of leggy tomatoes and herbs. Ever had the same problem from setting seedlings in a south-facing window? I somehow never had this issue, but this year I had to fix it before all of my seedlings were too far gone. I found this article from Morning Chores that told me how I got here, and how to fix the problem. If you are extra curious how I used the advice I found in this awesome article, check out the YouTube video I made about it (https://youtu.be/XfQLT4TMElw).
---
Thursday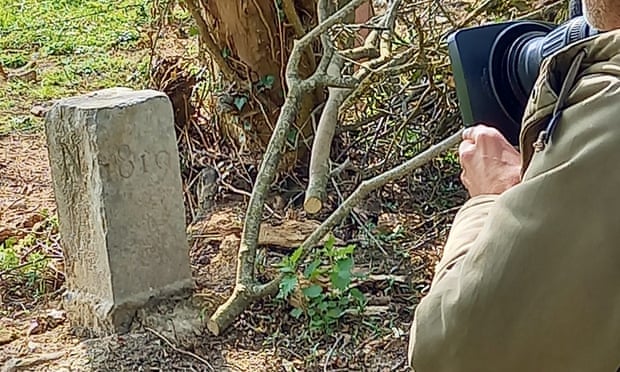 Belgian Farmer Accidentally Moved Country Border And Made France Smaller
(www.theguardian.com)
Most farmers I know are caring and considerate people, but they also don't shy from taking initiative when necessary. Today we learned that the boundary between France and Belgium is believed to have been inadvertently redrawn by a farmer who found the 200-year-old border stone marking the divide in an inconvenient location for his tractor. The Belgian farmer could theoretically face criminal charges after making Belgium bigger by moving the stone that has marked the border since after the defeat of Napoleon at the battle of Waterloo.
---
Wednesday
The (Political) Fight Over Healthy Soil
(modernfarmer.com)
Norlin Mommsen is a third-generation farmer in Iowa, using techniques for raising corn and alfalfa passed down from his father and grandfather. Mommsen is also a representative in the Iowa House of Representatives, so he proposed a measure this year to make healthy soils a priority in the state. It's part of a wave of healthy soils initiatives being debated in 28 state legislatures this spring.
---
Tuesday
Salatin: Organic Certification Fraud
(www.thelunaticfarmer.com)
Joel reacts to a recent letter sent to Secretary of Agricultural Vilsack about concerns about the integrity of the National Organic Standard and how it has drifted from its original intent. Former organic board members and legislators have asked that concerns about posturing livestock, grain fraud, and soil-less farming be addressed. Joel is not so sure Vilsack is the best place to start.
---
Monday
One Of The World's Oldest Science Experiments Comes Up From The Dirt
(www.nytimes.com)
Every 20 years under the cover of darkness, scientists pull out a secret map, dig up seeds that were stashed 142 years ago beneath a college campus. They dig up a bottle containing 20 varieties, scatter the seeds over trays of sterile soil and see which ones grow. It's one of the world's longest-running experiments.
---
---